TEAM
Josef Maier, as Managing Director, is responsible for more than one hundred employees and for all aspects of the company. We are an independent German subsidiary of Collins Aerospace, specializing in the development through manufacturing to delivery, of electrical power distribution components in aircraft.
Norbert Simper, as Director Operations & IT, is responsible for order processing, demand and production planning as well as procurement and logistics. In addition, he is responsible for EDP and the operation of enterprise software packages (ERP, PLM, MES, ECM) as well as document management.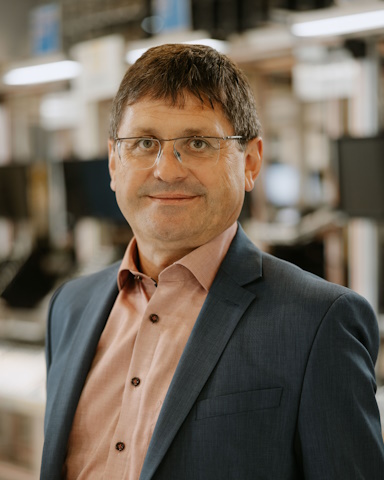 Franz Grimmeiß, as Director Finance & Human Resources, is responsible for accounting, the preparation and monitoring of the financial plan as well as the compliance with tax and internal regulations. He is also responsible for Human Resources, including the personnel budget.
Nigel Marks, as Program Director, is responsible for overseeing all of our (aircraft) projects, working with the Collins Aerospace Systems Program Office, and is the contact person for the after sales service organization.
Josef Reil, as Senior Director, is working in an advisory capacity to the Managers of Production, ACE, Quality and EH & S in all relevant topics of the respective departments. In the Customer Service Organization, he performs coordinating tasks.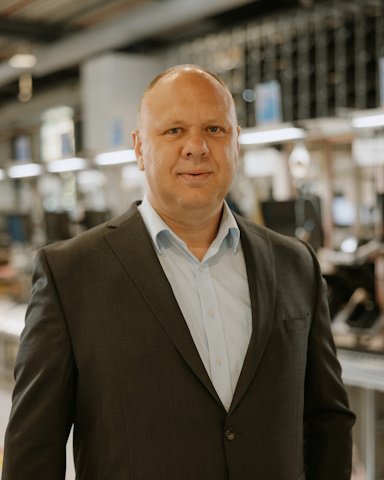 Alexander Michel, as the Manager Engineering, is responsible for the development of our products. This includes project management, hardware and software development. The field of activity of the department ranges from research, pre-development, series development to the technical support of series products.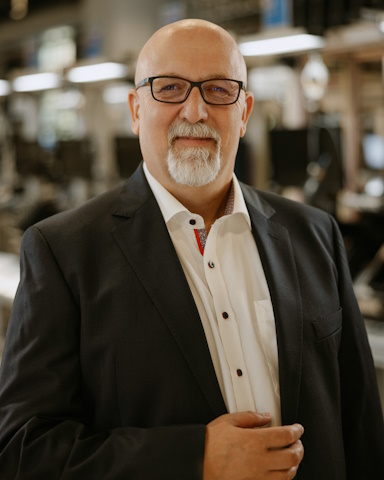 Dirk Efferenn, as Production & ACE Manager, is responsible for all aspects of production, including the areas of production optimization, introduction of new processes, technologies and production equipment, the maintenance and optimization of the MES system as well as for the continuous improvement of production and administrative processes.
Thomas Schmitt, as Manager Quality & EH & S, is responsible for Quality Planning (APQP), Quality Control (Complaint Management, Document Control), Quality Assurance (Audit, Inspection, Calibration) as part of the Quality Management System. At the same time he is responsible for the environment, health and safety (EH & S) and the associated management systems (AMS & UMS).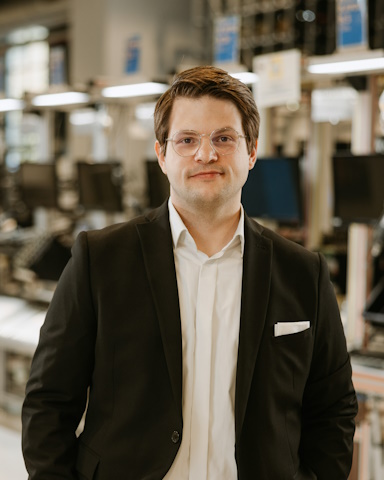 Kevin Weigand, as Manager Export Control, Contracts, Compliance & Administration, is responsible for the management of our compliance program, which focuses on compliance with the export law provisions of the Federal Republic of Germany and the United States of America, but also includes compliance with the General Data Protection Regulation, the Dual Use Regulation and the EU Customs Code, as well as for the negotiation of contracts.